Time to Gear up for Baseball!
With Spring and Baseball Season right around the corner, it's time to start gearing up!  American Athletix provides everything you need from batting cages, to
pitching equipment, scoreboards, and bleachers.
Pitching Mounds
We carry the complete line of Pro Mounds pitching supplies.  See more products here.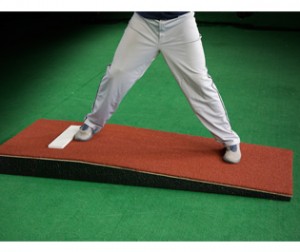 The Junior Practice Pitching Mound simulates a realistic slope for a real feel to practicing your pitching. Great
for working on mechanics indoors or outdoors. Made of high-density foam and PRAT (ProMounds Rubber Armor
Technology) technology. Designed with ProMounds innovative skid-proof bottom; will not damage gym floors.
Combination of the foam core and the rubber armor allows the pitching mound to be both lightweight and
strong.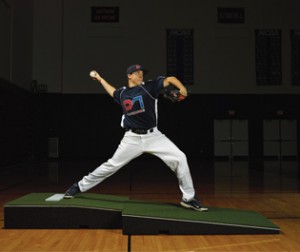 ProMounds 2-Piece Pitching Mound is the top innovation in portable pitching mounds. This indoor pitching
mound has a convenient two-piece design that makes it easier to use, handle and store. The design allows your
pitchers to offset the landing area, allowing for a 6' landing area for left or right-handed pitchers. This mound is
constructed from lightweight, high density foam, PRAT (ProMounds Rubber Armor Technology), and spike
resistant artificial turf. The high density foam creates a durable, lightweight design.  The spike resistant artificial
turf completes the mound giving you a real game feel. Mound comes with green turf.
Batting Cages
Batting cages are essential in baseball training.  Indoor cages prevent damage to equipment, such as plastic seat modules on bleachers, and provide a safe
space to practice.  Outdoor cages allow you to easily retrieve balls, and really let players do their best.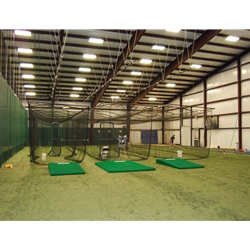 Model 4080-55 Multi-Sport Cage is an electrically operated practice cage that conveniently suspended from the
ceiling structure for easy use and storage • Cage dimensions are 10'H x 12'W x 55'L • Drive shaft raises and lowers system
powered by our curtain hoist • Net mesh size of 3/4″ for multi-sport applications • Square mesh with Velcro® corners on
sidewall to be raised for entry and exit on all multi-sport nets • Standard net color is black • Custom sizes are available to
fit your facility needs.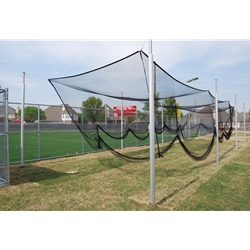 GARED's new line of OUTDOOR BATTING AND MULTI-SPORT CAGES are a great addition to any baseball field,
practice facility, training camp, or driving range! • Available in 55' and 70' lengths to fit your space requirements • All
cages include 3-1/2" O.D. posts in your choice of aluminum or galvanized steel for superior strength in outdoor play
environments • Posts measure 12' from ground to top of post and are designed to be mounted into a permanent
concrete footing • Nets measure 10' in height when assembled, with 2' draped on the ground • Nets attach with rope and
pulleys to pull into desired position • NETS SOLD SEPARATELY.
Scoreboards
We are the Michigan dealer for All American Scoreboards.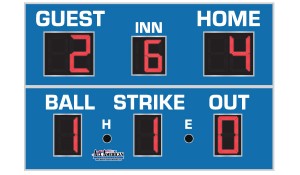 All of our scoreboards include built-in protective shatterproof face / digit panel(s) – no additional protective
screens, netting, or costs required! All indoor scoreboards and smaller outdoor boards offer full face coverage.
Larger outdoor scoreboards require digit coverage only. Our portable control consoles come equipped with a
rechargeable 10hr battery. No need to lug around a cumbersome battery pack – our battery fits inside the
scoreboard casing and can charge while in operation!
Contact us for a quote today.