An irresistible 3D climbing adventure. Climbing is a popular, challenging sport that tests children's strength and coordination.
Built on the idea of multiple challenges, KOMPAN BLOQX lets schoolchildren and teenagers experience climbing like never before. With its iconic, geometric shape, impressive size and professional climbing grips, a BLOQX on your playground will draw kids like a magnet. BLOQX is all about instant action and involvement.
It provides a world of opportunities for making up games, creating special routes around the structure, pushing each child's individual limits, or just hanging out with friends. With its "modern sculpture" appearance, BLOQX is a perfect fit for urban environments.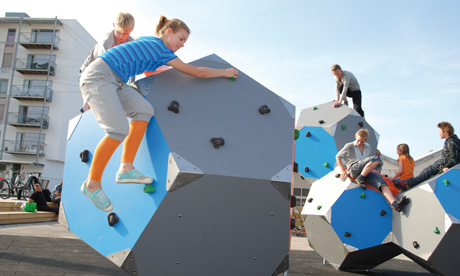 Please view the latest Bloqx brochure below or go to the main catalog site here.
BLOQX Brochure (1)

Contact Us To Get A Quote