Bleacher Board Time is Here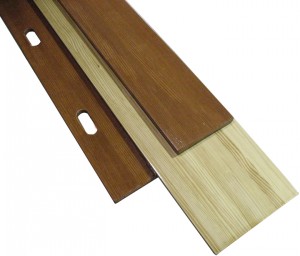 A bleacher board is not your average wood. Take a look at our companion website, www.bleacherboardpro.com, to learn more about the right replacement boards for your gymnasium bleachers.
Some bleacher board suppliers know nothing about bleachers. They have never done more than, occasionally, sit on a bleacher. We give expert advice because we also service and install bleachers. American Athletix can save you the costly mistake of buying and shipping the wrong product. Things have a hard time slipping by us because we are Spalding Certified Gym Pros and Bleacher Pros.
With school budgets continuing to be pinched, we can offer, absolutely free, advice on how do-it-yourselfers can, professionally, install their own replacement bleacher boards.  Sometimes, bleachers require some rather unusual fasteners to do the job right and we have those in stock and ready to supply.
All boards are Southern Yellow Pine, edge-glued with vertical grain for strength, finger-joined, kiln dried and surfaced to comply with SPIB's Glued Lumber Standards for Southern Pine. Custom mill work is offered to produce finished hand notches, slots, and other modifications to harmonize with the bleachers in your gymnasium.
At over 400 facilities every year, from backboards to bleachers, wall padding to winches, and inspections to installations, we are the professionals that serve America's Sport's Facilities.
The boards hold the bleachers together so a close look, by people who know what to look for, is a best practice.  The experienced inspectors at American Athletix know what to look for.
The busiest time for gymnasium repairs and upgrades is at hand.  Whether the plan is to repair it yourself of let us take care of it for you, the time to begin is now. Give us a call today.